You may feel ready to purchase follistim orother ivf meds online to help you in your goal of getting pregnant, but many factors must be considered before you embark on your IVF journey. There are so many questions you need to consider. For example, one important question is knowing how many embryo-transfers you should have. This is where you have a number of fertilized eggs ready for implantation. As you can imagine, this is a difficult and emotional decision to make for many. At the end of the day, your IVF treatment journey is completely unique, and it's based on your situation alone. Only by discussing your needs and fertility condition with your doctor can you determine the best way to proceed for you and your partner.
If you've been attempting to get pregnant for some time, you may think it's best to have three or more embryo transfers. Research shows this is often not the best course of action to take. Read on to find out how many embryo transfers are usually best for IVF fertility treatments to ensure you make the best decision for your situation.
IVF Treatment: Is a Single or Multiple Embryo Transfer Best?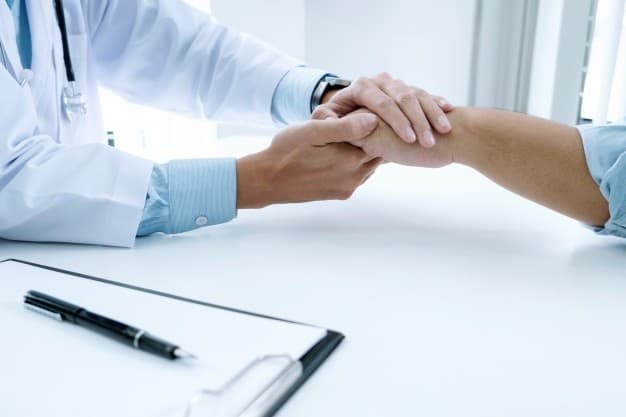 When considering IVF drugs and treatments to achieve pregnancy, you'll doubtlessly be wondering how many embryo transfers are best. According to many professionals, a single transfer is best for most couples attempting to conceive, and three embryo transfers or more can be dangerous.Not everyone agrees that a single transfer is best for all women, however.
The reason for why a single embryo transfer is usually best has to do with success rates and safety. When using IVF drugs like Follistim and Gonal-F to get pregnant, your ultimate goal is to have a baby who is healthy. By transferring more than one embryo, the risks to your baby's health and your own health is increased. Furthermore, by transferring multiple embryos, you increase the chance of giving birth to twins or triplets with all the complications that entails. Consider most multiples are delivered preterm and the chances of maternal death goes up at least four times.
IVF Treatment: Research Conducted onEmbryo Transfers
Prior to buying IVF medicationsand undergoing an IVF procedure,discuss your embryo transfer options with a health care professional. You may think the more transfers you have, the more likely you are to conceive and give birth, but this isn't necessarily the case. According to a European research study, there's no justification for having more than two embryo transfers. In addition to being a dangerous practice, the study concluded it doesn't increase your chances of giving birth.
If you're about to use IVF meds and undergo embryo transference, it's important to hear about this study's findings. Thestudy analyzed nearly 125,000 IVF cycles over a period of five years in women in the United Kingdom. It compared results in womenwho were younger than 40 years of age and those who were older. It concluded even in women who are over 40 years of age, there's no medical justification for transferring three embryos or more. The type of IVFdrugsbeing used makes no difference to this finding. The University of Bristol study found the live birth rate was lower in women under 40 years of age who had three embryo transfers compared to two transfers.
This study's findings have a major implication for IVF procedures in the United States, as currently one in three of all IVF procedures transfer at least three embryos. This number is lower than it was 10 years prior. Not long ago, transfers of three or more embryos in the U.S. were closer to two out of three procedures.
Are IVF ProceduresInvolvingThree or More Embryo Transfers Always Bad?
Before you begin to look for an ivfmedication list and opt for a single embryo transfer, it's worth hearing all sides of the debate. According to the guidelines of the Society for Assisted Reproductive Technology, younger women undergoing IVF treatment should have no more than two embryo transfers while women who are 30 years of age and older can have up to four transfers. Though it's worth noting the guidelines state these older women have a poor chance of conceiving and giving birth, even with the additional transfers.The Society for Assisted Reproductive Technology's statistics show women with the poorest prognosis have a better chance of delivering a baby when more than two embryo transfers take place. Still, you have to weigh this against the possible complications. This is where having a very honest and open conversation with your doctor is critical.
IVF Treatment: Is One or More Embryo Transfer Best for You?
Buy ivf medications online once you have decided on your course of action for IVF treatment. With somewhat conflicting findings about how many IVF treatmentembryo transfers are best, you may be left feeling a little confused about how to proceed. At the end of the day, it's best to follow your doctor's advice. Make an appointment with your doctor to discuss IVF treatment and find out which procedure is best for your situation. According to The Fertility Institute of New Orleans, most patients should undergo single embryo transfers. This is best for women who:
Are 38 years of age or younger.
Have good quality eggs and embryos.
Have a favorable prognosis for IVF treatment.
Have not previously undergone IVF treatment.
The Fertility Institute of New Orleans follows the guidelines of The American Society for Reproductive Medicine when it comes to considering multiple embryo transfers for different populations. It states two or more embryo transfers may be undertaken if you:
Are over 38 years of age.
Have had multiple IVF procedures without success.
Have an unfavorable prognosis for IVF treatment.
You, your partner and your doctor will take your current physical health into consideration when helping you make your decision. Even if you fall into the above category for multiple transfers, your overall health may preclude such a procedure.
Ivfprescriptions.com has been partnering with couples for more than three decades, and is one of the primary suppliers of infertility drugs to clinics, hospitals, and fertility clinics worldwide. You can buy infertility drugs online directly from us as well. Call today to find out more!
#bestfertilitydrugsonline, #discountivfmeds, #getivfdrugsdiscount, #getpregnantfaster, #cheaponlineivfmeds, #cheapivfdrugs #IVFtransfertales